Important!
We offer a discount at overnight rate for:
members of Naturisforeningen Jylland (NFJ) or INF - use promotional code NFJ
members of ADAC - use promotional code ADAC
When you reach step 3 of the booking - Enter the promotional code in the Coupon field, then press "Use promotional code".
Please note that discount codes can NOT be used on the machine, only on online bookings. In addition to online booking, the discount can be obtained by checking in during the store's opening hours.
During your stay, you will be asked for documentation of membership of the organisations.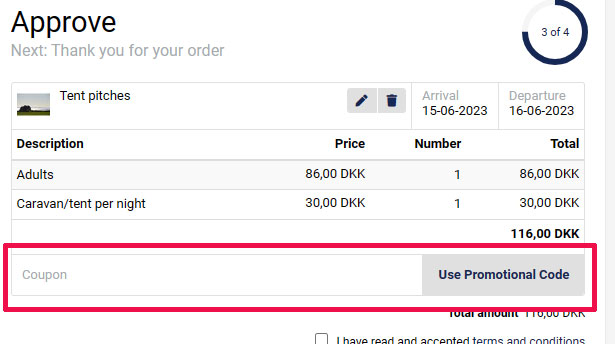 Payment can be made with the following cards